Pet Dental Health Care

Helping pets with their teeth and dentistry needs.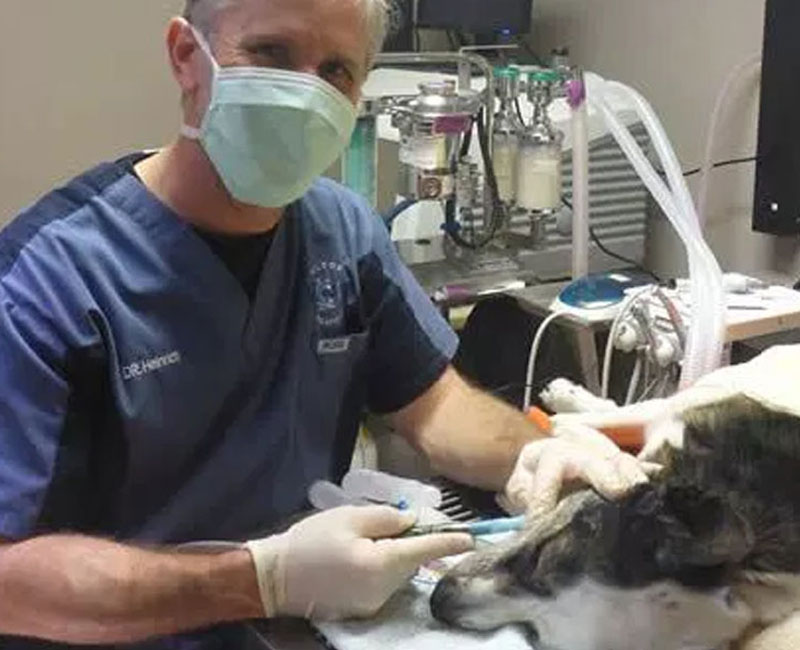 Dental Health
Looking after your pets teeth
Just like us; your pets develop plaque and tartar on their teeth that causes serious health issues and bad breath.
Four out of five dogs and cats over the age of three years have some sort of dental disease which may go unnoticed by their owners.
Pets often won't show pain. Even pets with sore gums, infected mouths and broken teeth will continue to eat so owners may not see any problems.
So how can you tell if your dog or cat has a toothache?
Your pet's breath should not smell bad. Bad breath is a sign of infection. Gums may be red and inflamed and the teeth stained with tartar or they may have difficulty chewing food.
Annual dental health checks are an ideal opportunity for owners to find out if their pet has existing problems which have gone unnoticed. Dental health checks also help ensure bacteria and toxins from dental infections do not spread to the heart, liver and kidneys through the bloodstream.
We also recommend regular tooth brushing and many cats and dogs can be trained to enjoy having their teeth brushed, especially if you start at an early age.
Hilton Vet Hospital offers free dental health checks to help you look after your pet's teeth. Ring us today on 9331 8375 to book your free dental health check.
What can I do at home to keep my pet's teeth in good health?

Examine the teeth and gums every month.

Look for any bad breath, inflammation of the gums and tartar (yellow staining) on the teeth.

Give your pet something to chew on. Not all pets tolerate bones very well, but if they do, raw turkey necks work well.

Simply Seaweed, Greenies, carrots and dental biscuits are all helpful to fight the build up of plaque.

Stay away from weight bearing bones like sheep neck, chop bones or T-bones. Never give cooked bones.

Brush their teeth. Take a look at this video clip that will teach you how to brush your pet's teeth.
Specific Dental Diet – Royal Canin
There are three types of dental diet biscuits from Royal Canin.
There are two different dog dental diets. One is made for small breed dogs (1-10kgs) and the other is for large breed dogs. They are both made for dogs with dental concerns or a tendency for dental problems. The other dental diet available by Royal Canin is for cats who have a tendency for teeth and gum problems.

Brushing Effect
The biscuit's (or kibble) size, shape and texture produce a mechanical brushing effect on teeth, helping to remove plaque and tartar when chewed.

Tartar Control
Effectively helps reduce tartar through the inclusion of a specific nutrient that effectively reduces plaque deposits.

Bone and Joint Health
Helps maintain healthy bones and joints by the inclusion of chondroitin sulphate and glucosamine.
Healthy Digestion
Helps maintain a healthy digestive system through the combination of fermentable (beet pulp and FOS) with specific minerals to promote the growth of beneficial bacteria in the gut.
How to wean your pet onto its new diet:
PlaqueOff for Dogs & Cats
Directions for use
Sprinkle PlaqueOff for Dogs onto your pets food once daily. PlaqueOff may be added to either wet or dry food.
Store below 25 degrees C (air conditioning)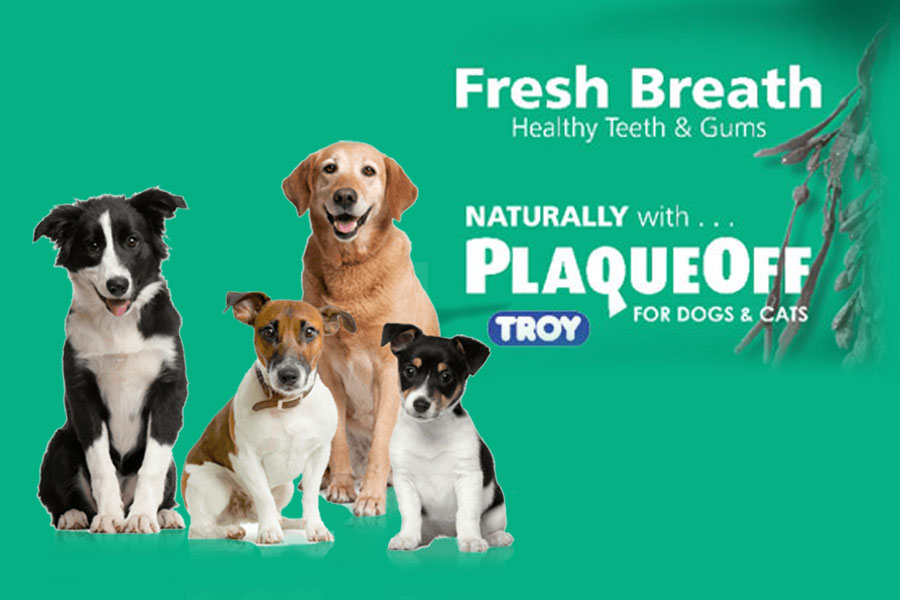 Contact our friendly team for any questions or concerns about your pet's dental health.
Pet owners from all over Fremantle, Hilton, Hamilton Hill, O'Connor, White Gum Valley, Beaconsfield, Willagee, Samson, Coolbellup, Kardinya, Spearwood and Coogee have been coming to Hilton Vet Hospital for more than 30 years to receive exceptional service and care for their pets.